Welcome To Restore Home Modifications
We're home modification builders in Melbourne with lived disability experience and allied health know-how, creating spaces that are built just for you: your needs, your goals, your life.
At Restore Home Modifications, our purpose is to create more accessible homes. Our home modification builders make comfortable, safe and functional spaces that support people living with disability, older people, and their families to live optimally and independently in their own homes.
Our NDIS home modification builders work with qualified occupational therapists to get building requests approved. In addition to modifying homes for people on the National Disability Insurance Scheme (NDIS), we also support people on Home Care Package (HCP), DVA, TAC, Work Cover and private funding.
Creating a more accessible home
We understand that for many people, the ability to move around their home with ease and independence is crucial to their quality of life.
That's why we offer a range of home modifications designed to make your living space safer, more comfortable and more accessible. As experienced home modification builders, we have the skills and expertise to help you create an accessible home that meets your unique needs and preferences.
Tailored home modifications for NDIS participants
Home modifications that restore your independence
We're home modification builders dedicated to creating accessible homes through expertly crafted home modifications. We offer a range of services to help create an accessible home that meets your unique needs. From grab bars and ramp installation to bathroom upgrades, our team of experts work with you to create a living space that promotes independence and improves your quality of life.
Build with confidence. Build with Restore
As home modifications builders, we understand that building or renovating a home can be a complex and stressful process. That's why we're here to offer our expertise and guidance, helping you build with confidence and create an accessible home that meets your unique needs.
About Restore Home Modifications
We're more than just home modification builders
We're a team of professionals who understand the importance of creating an accessible home that meets your unique needs. Our background in allied health means that we have a unique insight into the challenges that come with navigating an inaccessible home, as well as the important role home modifications play in restoring your mobility.
That's why we're dedicated to providing expertly crafted home modifications that promote independence and improve your quality of life. We're proud to be master builders who specialise in creating accessible homes.
In addition to working with NDIS participants and older people, our allied health experience gives us a unique level of know-how and experience navigating the system, allowing us to support you throughout the process from start to finish.
Whether you need complex home modifications or a minor addition like a toilet safety rail, get in touch with our team today on 1300 333 746 or request a quote today.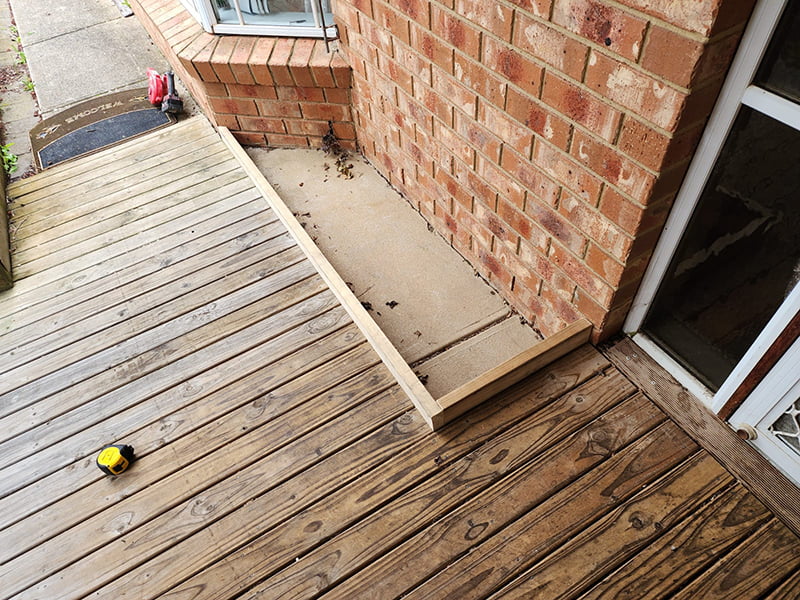 Restore has been a breath of fresh air when it comes to arranging site inspections and quotes.
They understand the urgency our clients have, and they take safety in the home very seriously. It's also nice to deal with the physiotherapists and OT's that run the company, peer to peer.
Tiani C, Occupational Therapist
I love the Restore Team!
I often find it difficult to get requests over the line. Restore have helped me so many times to make sure I understand NDIS compliance requirements. It's such a great service that puts the client in the centre of everything.
Rebecca W, Occupational Therapist
Very professional, courteous, and caring.
George was a pleasure to deal with and made sure the work completed was exactly right for our family.
Paul T, parent of NDIS participant